The Holiday Crazies
Does the holiday rush have you looking like this wonky-eyed Santa?
I think 2019 may have burnt out a neuron or two in my brain, because I am having a pretty chilled out Christmas time - don't seem to have it in me to get too worked up.
(I feel like just typing this might be jinking myself and you'll soon find me rocking back and forth in my bathtub holding an empty Scotch tape dispenser and mumbling about stocking stuffers.)
Since this is also the busiest time in the Etsy-verse, I have been having fun poking around the thrift stores for merchandise. That poking has paid off and I just had sale 800...which was this fun green-glass owl pitcher.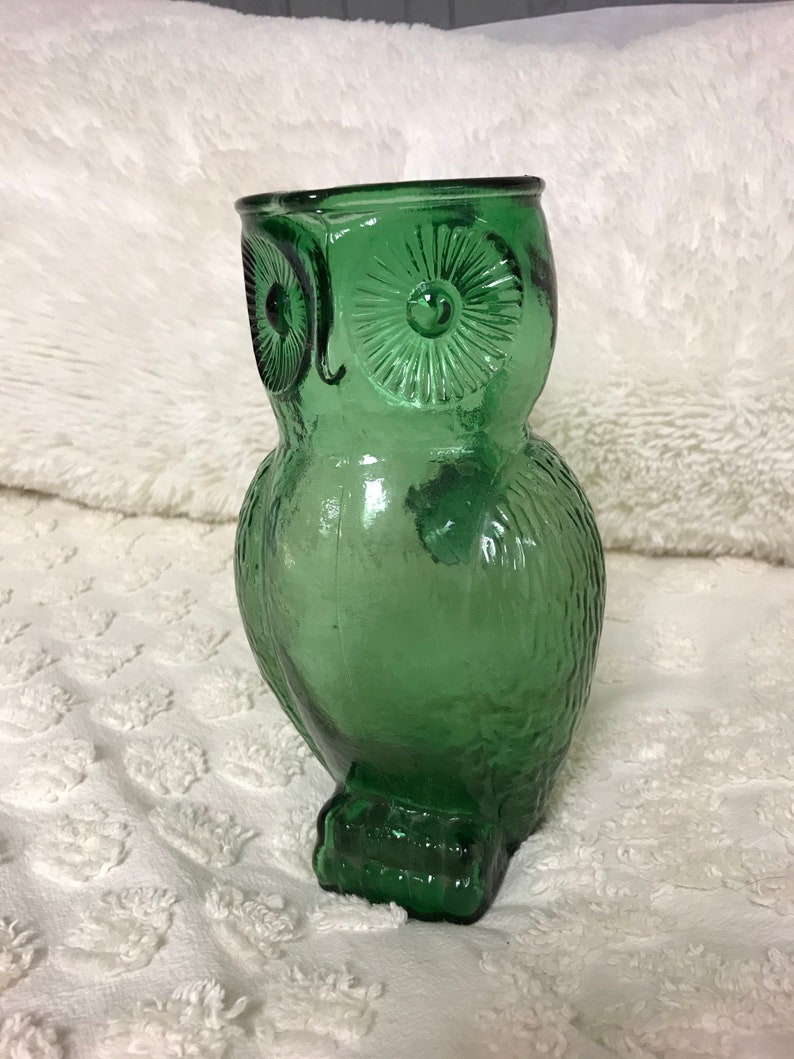 Beside Etsy items, I have also found a lot of strange stuff (of course) too.
In case you need a moment of levity in this busy time of year, here's some of my favorite thrift store weirdness lately.
A Cyclops snow-lady pushing a stroller with her baby snow balls.
A very fancy vase that kind of reminded me of the health-class poster in middle school of a cross-section of the female reproductive organs...I swear I see a uterus and Fallopian tubes.
I may need to see the school counselor.
A coconut minister marrying two smaller coconut people.
I swear these coconuts follow me around.
I was curious what was behind the door of this tiny outhouse.
Apparently a micro-distillery.
Paul Bunyan must have dropped off his behavioral modification devise at the local Goodwill.
I do hope you are getting to enjoy the season and not getting too stressed out about it.
But if you are,
here is a Buddha-Dobby (who thought to combine those two?) to give you a little zen.